Here I go again talking about paper goods/stationary. I can't help it, I could look at pretty paper goods all day and when I find new shops with beautiful designs I just have to share it. This time it's Mi+ed Design, created by Mirta who lives in Italy. Mirta's work is inspired by the beautiful outdoors 'fluffy white clouds and the smell of rain' all her designs are a part of limited series so you can always expect to find lovely new pieces, with so many products to choose from such as notebooks, jotters, travel journal's, cards and gift wrap sets there is something for every stationary lover.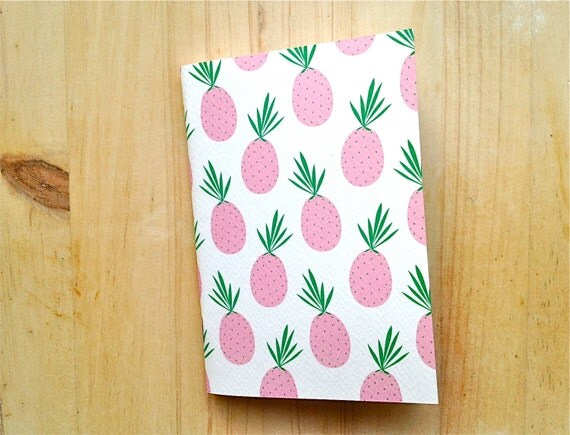 Hello! I'm Mirta, 36 and I'm based in Milan, Italy. I'm a visual designer with a strong passion for the handmade. I live in a big city dreaming to move to the country. I love doodling and watching movies.
How did Mi+ed design begin?
I left my old job, I was a fashion stylist and I enrolled in a graphic course. When I finished it I couldn't find a job. I''ve always loved notebooks and paper goods so I decided to try and turn my passion into a job. I'm doing this also thanks to the the support of my Irish husband!
Can you tell us a little bit about your designs and what you make?

I love patterns and minimalist design, so you can find both in each of my pieces. I create a few different collections every few months. I make notebooks, jotters, travel journals, cards, calendars, garlands and other bits and pieces. All the process is entirely made by me in my home, from the initial drawing to the painting, cutting and trimming. At the moment I'm working on the Spring/Summer collection, a lot of fruit and pla

nts, prints in candy colours. I've started recently to hand stitch most of my jotters, and everything I make is part of a limited series.
Where do you find your inspiration?
Mainly taking walks. I've always been a very observant person. I love details. I go around with a jotter and a pencil and sketch things that get my attention. Working from home

means that I spend most of my breaks outside. I need it to remain sane!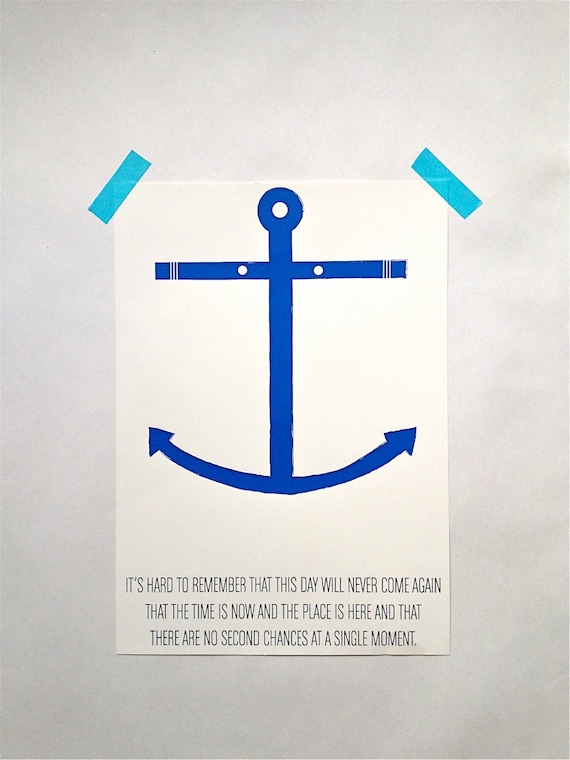 How important is handmade

to you?
Extremely important. I think something that is handmade is extra special. Handmade is usually means unique, or part of a limited series. I love buying handmade and

supporting artists and designers.
I had a little look at your blog, your workplace looks darling. Whats your favourite part about it?
Thanks! I really like the wall in front of my big table. There is a huge empty white frame on it that makes the wall a big moodboard space. I attach strings to the frame and then I hung different bits and pieces I'm working on or nice things I collect.
Describe your perfect morning:
A big cup of Italian coffee made by my husband, lots of light from the big windows and working on new projects at my table with the radio on.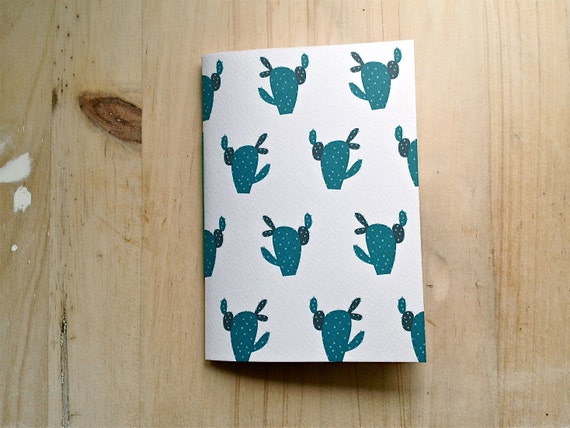 Any tips for people out there who are thinking about opening their own Etsy shops?
Study the site before you open your shop. Don't put stuff in the shop just for the sake of it. Understand how it works and study very well your competition. Find a good team, so you feel less lonely. In my case, I always find support from the EtsyItaliaTeam. I've met some great people on Etsy, teammates, other shop owners, some great buyers, it's a great community.
What can we expect from Mi+ed Design for 2013?
Apart from paper goods I'm working on small art pieces combining some of my treasures from thrift markets and my modern designs. The next step will be textile printing. I'm working on a small collection of pencil cases, tote bags, kitchen towels and coasters with my patterns on.
Thank you Mirta! I can't wait to see the new designs coming out from Mi+ed Design, have a look at her Etsy shop it is wonderful, she also keeps a blog.