Emma Margaret is an illustrator and blogger living in Southampton, her shop Doodle Designs is filled up with beautiful designs on note cards to A5 prints, with designs being inspired by nature and animals there are so many pretty illustrations to be found. Everything is designed and handmade by Emma and screen printed onto card to Kraft paper.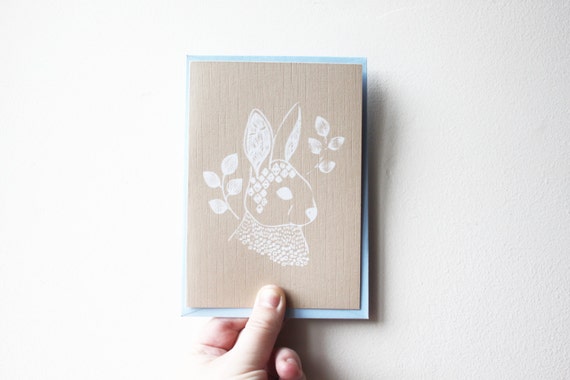 Can you tell us a little bit about yourself?

Hello! My name's Emma Margaret and I run a little business called Doodle Designs. I live in Southampton, UK and I'm currently studying for a degree in Illustration at Southampton Solent University.

How long have you been illustrating for?

I didn't begin to do illustration as part of my education until a couple of years ago. But a little while ago I found an "About Me" book that I had written in when I was about 6, and in it I had put "an illustrator" as my answer to the question "What do you want to be when you grow up?" So I guess I've always been illustrating!

What is it about drawing that you love? Do you have favourite thing to draw?

My favourite things to draw have to be: patterns, animals and the natural environment.
I love everything about drawing. I can spend hours sitting in front of a good film or listening to music, doodling away in my sketchbook.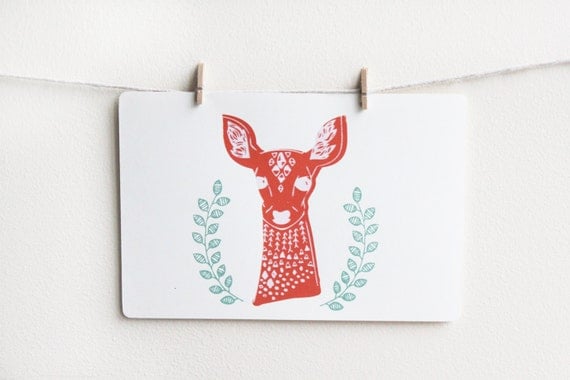 Who are your favourite artists/where do you find your inspiration?

I don't particularly have a favourite artist as such. My inspirations are constantly changing. However I do get a lot of inspiration from following other Etsy sellers on Instagram and Twitter. Some of my favourites at the moment are: Rhianna Wurman (www.etsy.com/shop/ellolovey), Rachel Basinger (www.etsy.com/shop/ohNOrachio) and Stacie Swift (www.etsy.com/shop/StacieSwift).
I love your blog; it's full of so many lovely things. How important is blogging to you?

My blog is another one of my biggest inspirations, its the result of hours spent browsing through Pinterest, Etsy and the rest of the internet. It is very important to me; I get a lot of enjoyment out of it and I love having a little place on the internet that is all mine.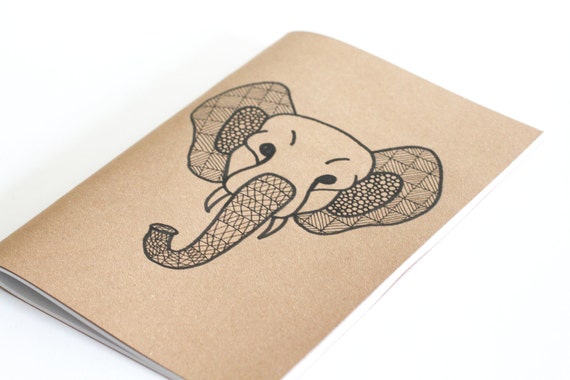 Describe your perfect morning:
My perfect morning would involve lying in bed, watching a good film with Jamie and drawing in my sketchbook. An even better version of this would be when I go home to visit my family, and the dog joins me for a morning cuddle.
What are your favourite colours/materials to work with?
I tend to use a variety of colours in my work, but at the moment my favourites have to be turquoise and white, on light brown card. I've been screen printing for a a while now, but I'm starting to experiment with block printing at the moment, which is pretty fun too.
Describe your creative process?
I tend to start off with lots of drawings in my sketchbook and quite a lot of procrastination! Once I've got a drawing that I like, I turn it into a final piece, which can either involve screen printing, sewing or stamp carving.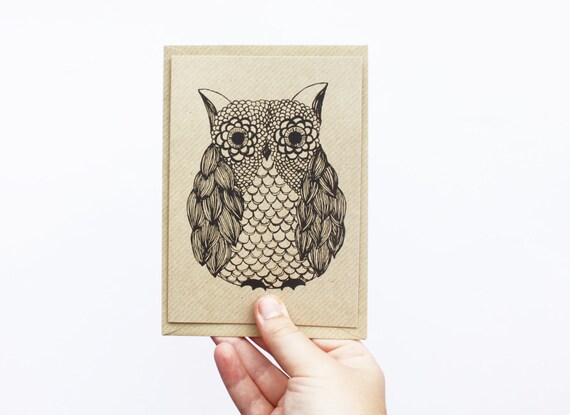 I love hearing about people's workspace, what is yours like/ what would your dream workspace be like?

At the moment I'm living in a student house, I have a bedroom and a separate room that I use as my "Art Room". I have a big corner desk covered with pretty boxes and photo frames, and a huge selection of artwork and photographs on my walls. In a couple of months me and Jamie are moving to a flat of our own, my desk will be against the windows which overlook the parks and the rest of the city. Natural light is one thing I am lacking right now so I definitely can't wait for that.

Lastly, a thought that would describe your day.

Most of my days are: Creative.
If at the end of the day I know I've done something creative, then I know its been a good day.
I hope you enjoyed this interview with Emma, I had such a hard time choosing which products to put on here because I adore so much of her work. Please do have a look they're are so many pretty thing

s.