My favourite kind of shops on Etsy are the ones that are packed full of a variety of items, usually its hard to find a shop were I like everything they sell. So when I discovered Vivid Please I was in awe a little... Vivid Please is run by Vicky & David, two creative minds who create kitsch and quirky items with a wide range of products from tote bags to badges and adorable gift sets, its not hard to see why I'm slightly in awe with them especially since they have a passion for eco friendly gifts with an aim to sprinkle a little magic in your life. Below I speak to the Vicky about Vivid Please.
Firstly can you tell us a little about Vivid Please and how it all began?
Hello! We are Vicky & David, also known as Vivid Please when we are together. We met whilst working together at an advertising agency and quickly discovered we had a lot in common; mainly that we both had a cracking(ly bad!) sense of humor and an obsession with stationery and a huge crush on anything quirky and unique. We both have really creative backgrounds and have always stuck out a bit wherever we go. That's no bad thing, but certainly makes life much more interesting! Whenever we hung out we would come up with ideas of things we needed or wanted but couldn't find and decided to start making a few things for ourselves. Needless to say, our oddities started gaining a lot of interest and requests from our friends, so we decided to take things a little more seriously and opened our Etsy shop :) We now sell our prints, stationery and accessories to people all over the world and have over 100 items in stock online!
I love shops that don't just fit into one category and Vivid Please is exactly this with the aim to 'sprinkle some Vivid Please magic into every area.' Why is it important to you to cater to more than one area rather than sticking to one product type? What other items can we expect from Vivid?
I think the easiest way to describe what we have as "Creative ADHD". We find it really difficult to focus on just one category. I think it's hugely challenging create a shop full of fantastic jewelry for instance. I don't like the idea of limitations and find it rather stifling, but have a massive amount of respect for those that have that talent! We started Vivid Please because we wanted to make people crack a smile even doing the most trivial things - for instance our pencils will hopefully make the next board-meeting a little more entertaining! For us it's about having strong and coherent branding that helps all the different elements work under one roof. Our shop focuses more on a category of person opposed to a type of product. We want to be able to sprinkle some of our magic wherever we can :D We have ideas-a-plenty of what we do next, but stationery and accessories are defo key moving forward... we may even attack your make up bags soon!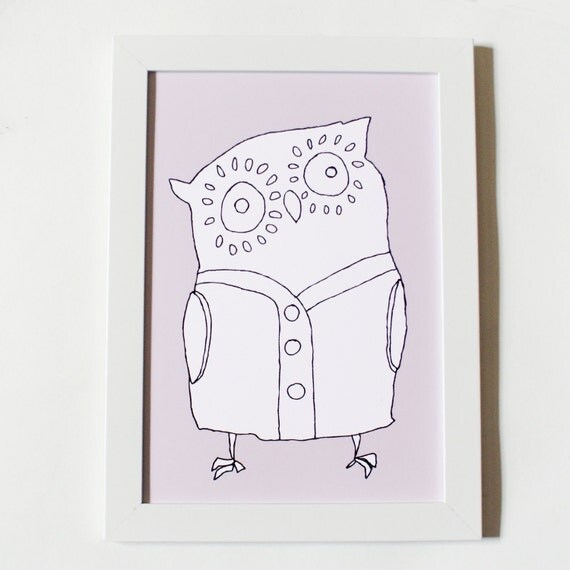 Your products are so quirky and adorable, how do you come up with creative designs and know what is right for the Vivid Please brand and what isn't?
oOoh! Good question! I think for us, as what we come up with next could be absolutely ANYTHING, we have to think very carefully about who else would like it. We have an idea of the kind of people that 'get us' which is hugely important when you're a maker. Do your research and listen to the results! That aside, we tend to get a really good gut feeling about the ideas that make it into the shop. I wouldn't sell anything that we weren't both extremely proud of! A good test to decide on weather or not it's a keeper is to imagine yourself with a little stall full of your products. Picture the person who always made you feel a little inadequate about yourself (we all have those!) and imagine how you would feel if they came up to your table. A little embarrassed? Ditch it. Ready to show them how wrong they were for doubting you? You've found your winner! It may sound terrible, but it does happen in reality. When you're in this business you need to put yourself out there and your heart on the table. Eventually you're going to bump into someone you used to avoid and you need to be super confident and proud of your work. I'm not saying that only their opinion matters, but that you have to have faith in your work. Only you can give that to yourself! If you're doubting it before it's even finished you're not going to be able to sell it as you don't believe in it.
Since Vivid Please is the result of two creative minds, how do both of your interests and creative skills come/work together?
I hate to say it, but we are that annoying couple that can finish each others sentences! We had a really similar upbringing and have a lot of the same interests. If one of us hurt ourself, the other feels it... haha, ok, we're not that intense, but we do have a lot in common and like the same taste in branding and design, a love of vintage and kitsch things which makes it much easier to create things together. If you don't share a vision with someone it can be really difficult to successfully work together. I've worked with a lot of creative people in my day (not that I'm that old!) but this is the first person that I've really clicked with when it comes to what I'm on about. That's really rare to find - which is why I'm keeping him all to myself! Ha! Having said that, there is aspects of business which I really struggle with (hello accountants!), but David freaking thrives on and vice versa, so there is a natural divide in our daily tasks and what each of our roles entail. We're both delighted that we don't have to deal with the tough side of things!
How important is being eco-friendly to you?
Incredibly important! We want the planet to be around forever, so to not do your part to look after it is pretty dumb. Whilst we create a lot of paper goods and are hardcore fans of sending and receiving post, we work hard to reuse and recycle in every aspect of our lives to make up for it :) Being hardcore lovers of DIY, I'm sure our carbon footprint has been reduced slightly by our love of 'make do and mend' attitude to life!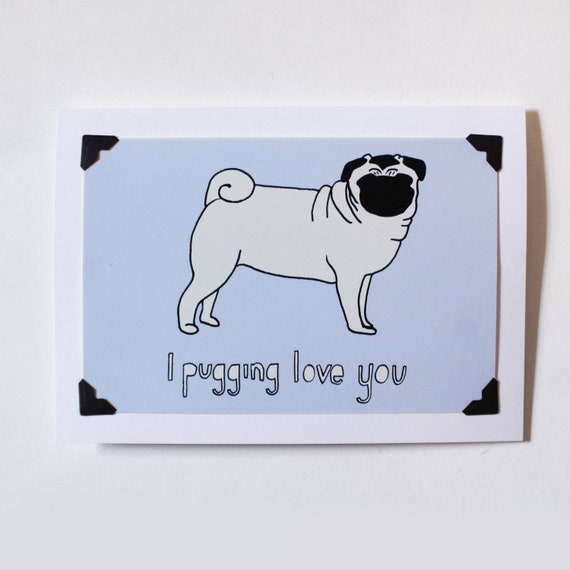 Describe Vivid in three words:
Quirky, playful and affordable!

Your blog is filled up with many tutorials where do you come up with so many ideas?
We both LOVE stuff... but the good stuff often costs a lot of money which we don't have! We both love to experiment so whenever we see something we'd love to get but cant afford we try and work out how to do it ourselves. There is a LOT of trial and error, but a lot of fun and great ideas happen upon those mistakes. I don't think it's possible to fail; you just create something a little different with a lot more character :)
Can you tell us a little bit about your creative process?
When one of us has a good idea, the first thing we do is tell the other. Often the idea will get vetoed (there are a lot of nonsense ideas!) but when we both agree that 'this HAS to be done!" we'll get to work. Whoever came up with it tends to squirrel off and scribble out exactly what they're on about. Once it's at a point where you're happy with it, you show it off to the other person. It then will go one of three ways - we'll agree that 'something's missing' and it we will hold off on it till we're ready to develop it. The other person will add to it and really make it "Vivid" or we'll work straight from the original. I originally created the "I pugging love you" card as a gift for David as we are both obsessed with pugs. When I gave it to him he was so ecstatic about it that we put it straight into our shop. Now it's our best seller! All in all, we create most of our products by ourselves in our little studio. Occasionally we will source another maker to produce it if we don't have the facilities like our notepads. You can rest assured that a lot of love and good vibes has gone into every item we ship out :)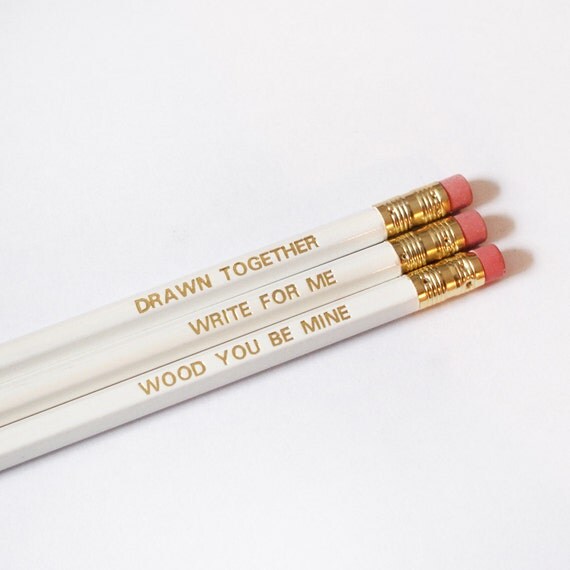 Starting up a creative business can be a little scary at times, did you find there were many obstacles to overcome/have any advice for those wanting to start out?
People think that running your own creative business is easy. They couldn't be more wrong! You're not in that office bubble where someone else has your back / will point out when you've done something wrong or that you can go to when you don't know what to do next. You're on your own! And it's not all just fun colouring in and working on cool new ideas either; you'll need to learn about SEO, taxes, and how to rock the social media outlets. You're right in that if you set up your own business you wont need to work 9 to 5 though... because it's more like 24/7! Why did I do it? Because I love being my own boss. Because I spend every day working on something that I believe in. Because when it does go right, you know that it is because of your hard work. You can't get that in any other job and it is totally and completely worth all the obstacles you overcame and sacrifices you made to do it. The best piece of advice I could give you is to take your time, do your research and trust yourself. If you get asked to do something (creative or not) and your heart's not in it, don't do it. I'm a strong believer in things happening for a reason; don't fret if you missed out on something or got it wrong or didn't 'make the cut' - it wasn't meant to be. Keep your head down and work hard, your time will come :)
Describe your perfect morning:
Mmmm! Sleeping in till 9am, having a bacon brunch with David and then going thrifting for odd trinkets and new ideas; bliss!
A motto for life?
Don't do anything by half!