Here I go talking about Stationary again, I just love the stuff and when Autumn/Winter comes around I can't help but fall in love with pattern/illustrations of Foxes, Owls, Bears and that's were Whimsy Whimsical comes in, a shop full of Note cards, Stickers, Book plates and much more all beautifully illustrated with the most magical and whimsical animals you ever did see. Yee Von is the wonderful lady behind Whimsy Whimsical, below I take to her about her shop/work. I may have slightly fallen in love with all her prints, I want them all on my wall.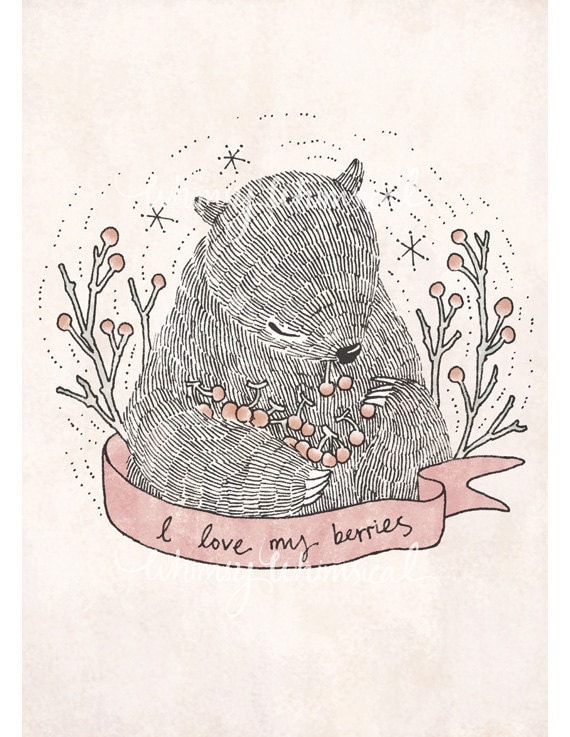 Your illustrations are just so beautiful, a part of me just wants to look at them all day, can you tell us a little bit about your illustrating journey? How it all started and turned into Whimsy Whimsical?
Well, Whimsy Whimsical was actually an idea branched out from my girl illustrations. Initially I was illustrating a series of dreamy girl illustrations. Some of them took days and some even weeks. And out of a moment I just want to have a quick little sketch and I drew a fox couple in my sketchbook. Then they become the first card of Whimsy Whimsical. And I'd never expected how much it grown over the years!
Whimsy Whimsicals is full with so many products for different occasions, how does it feel to have your products be a part of someones special day e.g. a wedding?
Most of my products are for holidays, baby showers and birthdays (invitations, matching thank yous and other paper goods). However I noticed some custom projects for wedding started to come in last year, which I have never thought before and surprised to see how people love my illustrations to be part of their big day :) The owls and squirrels are always the best seller, hehe!
I feel honoured and happy!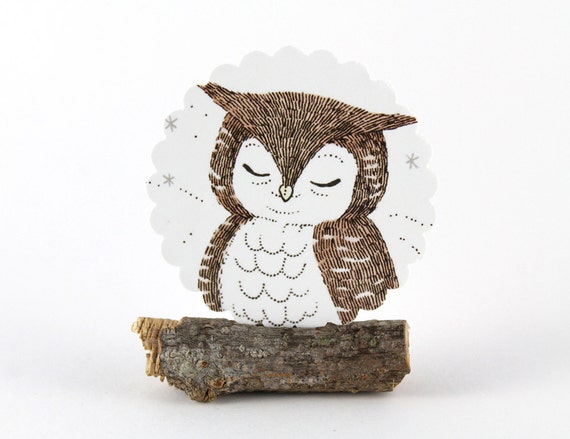 Where do you find your inspiration?
I love forest animals. But I'm living in a city so there isn't much chance for me to get close to them. However thanks to Pinterest, haha! Now I'm collecting cute images of them as my inspirations. Other times I'm also inspired by quotes, daily lives and things I enjoy - tea, stars and chilling out with friends.
Do you have a creative process that you go through when coming up with new ideas? How do you tackle a creative block?
A brainstorming session always works for me to get every ideas on the paper. I usually keep them in my sketchbooks and come back another day with a fresh mind to pick up those that can work as a collection. I think it is really important to keep a sketchbook, whenever I feel like a creative block, I will flip my sketchbook for inspirations.
I love hearing about peoples workspace, can you tell us about yours/your dream workspace?
Haha, I'm still hoping to get my dream workspace one day: long wooden table for working and production, collection of my cards display on the wall, racks full of beautiful shipping materials like twines, washi tapes, envelopes. And when you look out of the window, you will see beautiful garden and trees... Currently my workspace is a shared bedroom but I will get my dream workspace one day!
Do you have any tips for people who might want to open there open Etsy shop?
Never give up :) If one way never work well, you can always try another way. I put in a lot of time and effort into my shop: read a lot of tutorials and tips shared by other Etsy sellers; preparing new collection; learning to take better photographs. Be patience and set your success goals based on what's best for you, not on other people's standard and opinions. You know the best of you :)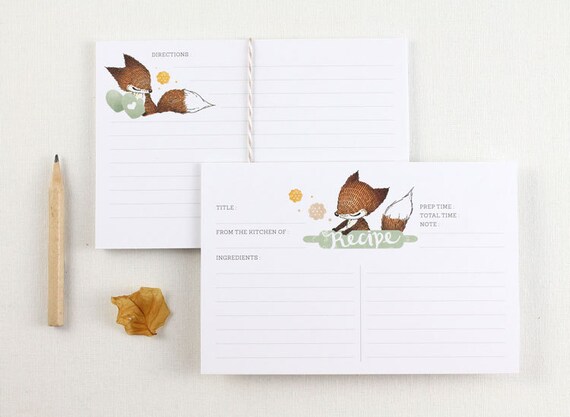 How important is handmade to you?
I love handmade items and
I often buy letterpress cards, handmade plush toys and hand pulled silkscreen cotton tote bag. Compared to the commercial bulk printed products sold in the stores, these handmade items are one-of-a-kind and I often fascinated to how much love and care the creators have put into their creations. I feel it is very important to keep that human touch in this technological era.
What can we expect from Whimsy Whimsical for the rest of the year/2014?
I'm hoping to get more seasonal art prints (for example summer night theme), baby shower invitations and thank you notecards. Currently I'm working on new wedding collection which to be launched in 2014 :)
Seriously, how beautiful are these illustrations? Please go and have a look at Yee Vons shop, she has her Halloween and Holiday collection all ready. I really can't wait to see what else Yee Von creates in the future. As always I would love to hear your thoughts!